XPand Increase International Recognition Awarded 'Best European Partner' by WCA
04 March 2019
We travelled to Singapore on the 18th– 22nd of February for the 21st WCA First Annual Conference, we are delighted to announce XPand Logistics as winners of the Best European Partner award 2018.
This award, from such a prominent and powerful network in the freight forwarding industry has set XPand above the competition and recognises our commitment to exceeding expectations as a freight service provider.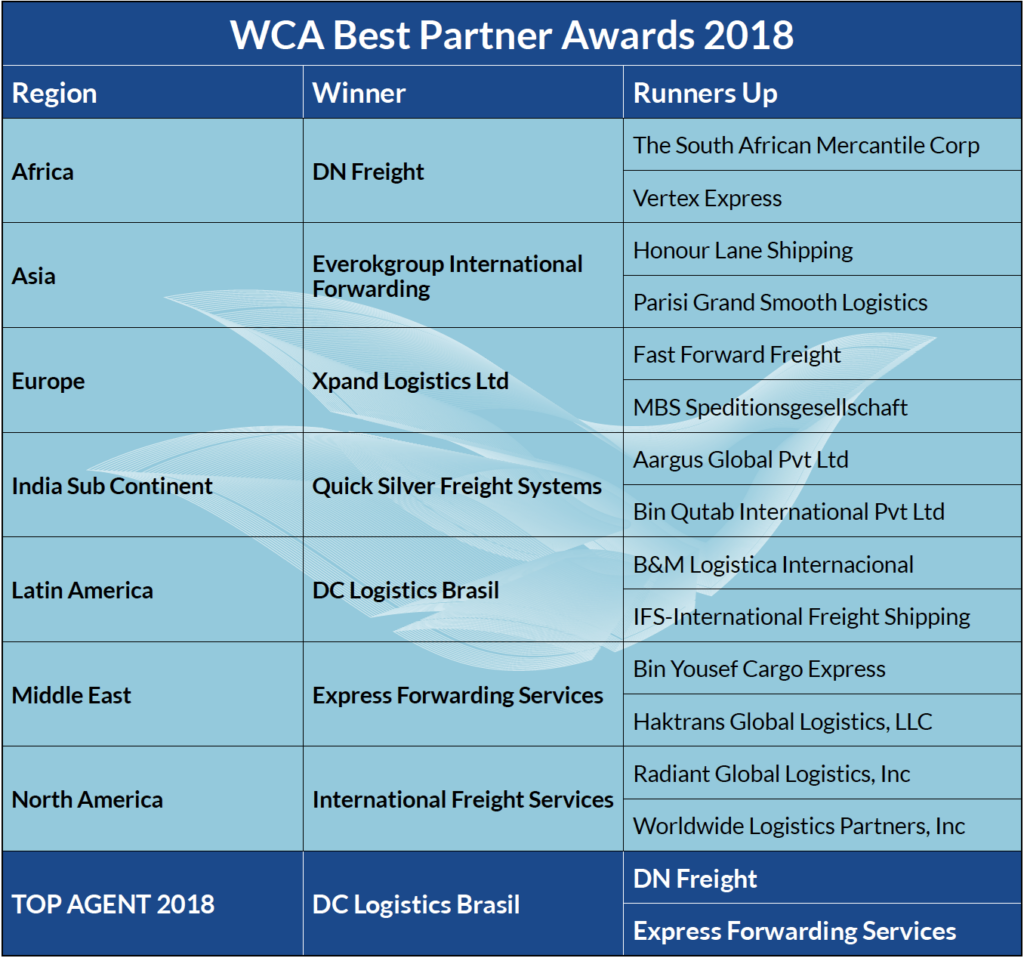 What is the WCA?
WCA is the world's largest and most powerful network of independent freight forwarders, with over 7162 member offices in 191 countries around the world.
The combined logistics might of the WCA membership exceeds that even of the world's largest multinational freight forwarders.
WCA remains the true innovator in the logistics networking industry and, by listening to our members, we are dedicated to continue to develop industry-leading solutions to the challenges and opportunities faced by the worlds best independent freight forwarders.
Why XPand Logistics?
We like to think we are different from the large forwarder in that we are committed to servicing our customers by choosing the best transport solutions that exist in the open market place. Flexibility in the choice of routings, systems and price are key. We are not tied to corporate strategies or global buying polices.
We have offices in London (HQ), Basildon, West Horndon, Manchester & Glasgow offering comprehensive solutions for all your freight forwarding needs. XPand provide professional logistics services to business across the UK and Worldwide, our services include; Air Freight, Ocean Freight, Road Freight, Courier Services, Consular Services, Warehouse Storage & Contract Logistics.
Give us a call on +44 (0) 1784 431 081or send us an email at [email protected] to discuss your requirements.